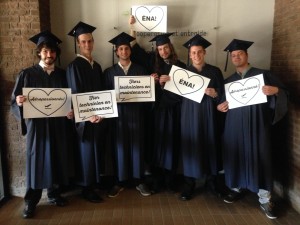 To the 2021-2022 graduates, celebrate with us on Wednesday, May 25, 2022!
On Wednesday, May 25, 2022, it is with joy and pride that Cégep Édouard-Montpetit and the École nationale d'aérotechnique will celebrate the 2021-2022 graduates of regular education.
Each year, the Graduation Ceremony brings together nearly 1,000 people who come to highlight the success of the graduating cohorts of Cégep and ÉNA.
If you are on your way to completing your DEC or did so in the fall of 2021, this evening is for you!
For more details, consult the link cegepmontpetit.ca/ceremonie.